On-Demand Webinar:
How to throw a Virtual Fundraising Event
For Virtual Peer-to-Peer Fundraising Events or Virtual Gala/Concert/Simulated Attendance Events.

Watch this two-part on-demand webinar for our step-by-step guide to everything you need to do to run a virtual fundraising event in CharityEngine.

In part 1, we'll highlight must do's and important tips for creating or switching to a virtual fundraising event.

In part 2, we'll show you how to do it seamlessly in the CharityEngine platform using online forms, event tools, email marketing and social marketing.

Runtime:
Part 1: 16:53
Part 2: 19:11
We'll walk you through how we used CharityEngine
to throw our own virtual fundraising event
"NTENParty: Live from Gary's Basement"
to raise money for NTEN.org during COVID-19.

Watch this two-part webinar to see how you can:
Determine the best type of event for your organization (Part 1)
Plan and run your virtual fundraising event from marketing to showtime (Part 1)
Reformat your cancelled event into a Virtual one (Part 1)
Setup your event & online forms (Part 2)
Promote it to your audience via email, social & other channels (Part 2)
Run the event live on your website (Part 2)
Plus, get a little surprise at the end, Live from Gary's Basement.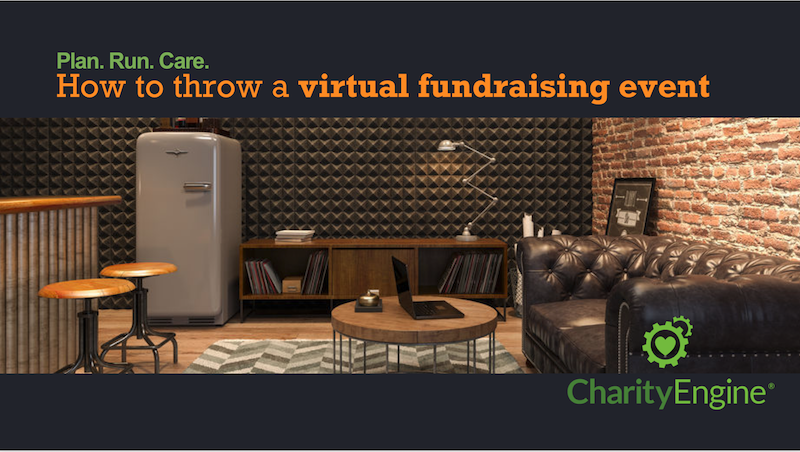 "CharityEngine listens. They really care about our mission
and what we want to include."
-Aimee Lefever, Director of Operations, Research!America