---
Click here to watch the full 17-minute Ted-talk style Keynote for free
---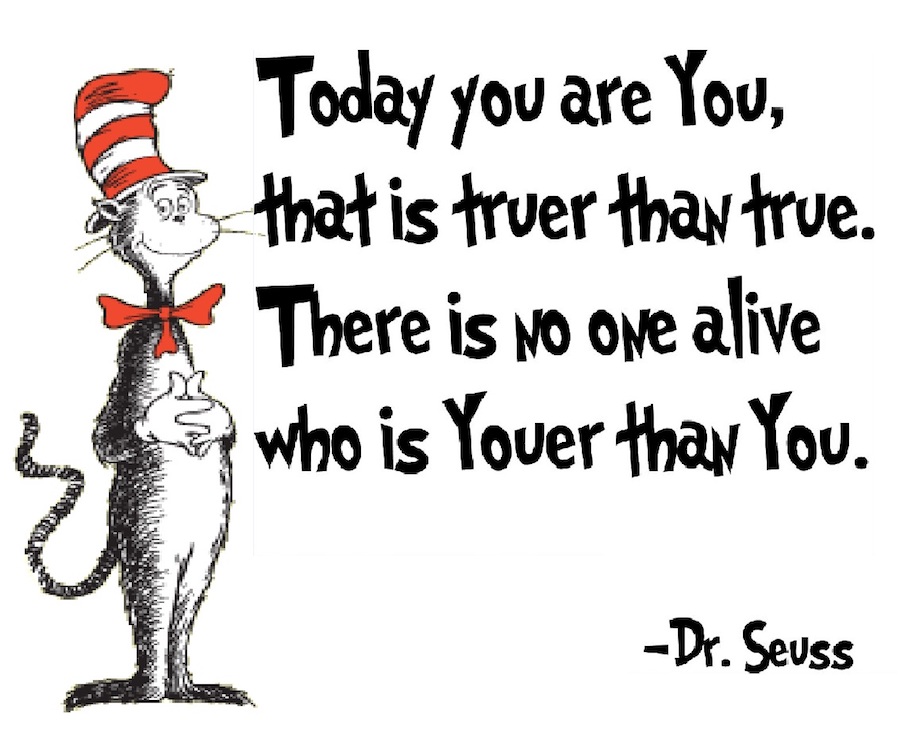 Those nineteen words were written by Ted "Dr. Seuss" Geisel and appeared in the 1959 book "Happy Birthday to You". His message is clear to all of us, even the ones who are just learning how to read.
So to celebrate National Read Across America Day, I wanted to share those words that I highlighted in a recent presentation at the Content Marketing Conference. And appreciate what it means about success for you, and what it meant for Dr. Seuss.
---
Do you know why we celebrate Ted Geisel's birthday?
National Read Across America Day is an annual initiative created by the National Education Association to "help motivate kids to read, bring the joys of reading to students of all ages, and make all children feel valued and welcome".
And it's held on Ted "Dr. Seuss" Geisel's birthday, March 2nd.
But do you know why?
I mean, do you know how a man named Ted Geisel became the most well-known children's book author of all-time, and one of the most successful people ever at making the world a better place?
The answer is a truly inspirational one for any person or organization trying to bring eyeballs, attention and support to their mission.
Dr. Seuss, an advertising man and illustrator turned children's book author, changed the world by bringing a completely different approach to a growing social problem.
Solving a business and social challenge with your unique talent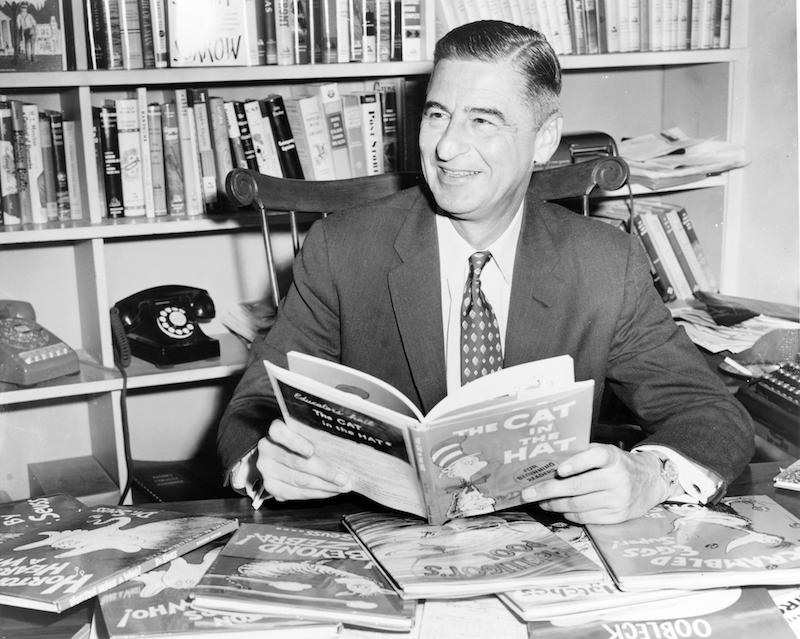 In 1959, publisher Houghton Mifflin was faced with a business problem and a growing concerns for educators across America. Young children were not learning how to read because they found books boring. And they were not learning the specific words children should know by a certain age. So, he looked at solving the problem in a different way than other writers would have. Because he wasn't a writer. He was an illustrator.
It is one of the most iconic lessons that one of the world's greatest teachers ever put to paper, designed to inspire us every day to be the greatest version of ourselves.
Go back and reread those words on the page. And remember it as you fight to get the message out and grab the attention of supporters - on your website, on social media, in print, in person and in every word or image you use - to describe why they should join your mission and see and believe in the change you know the world needs.
There is no one alive who is "You-er" than You.
---
Want to see Leigh's 17-minute Ted-talk style Keynote about the night Jesse Jackson read Green Eggs & Ham on Saturday Night Live?